A New Opera in Honor of German Society's 250th Anniversary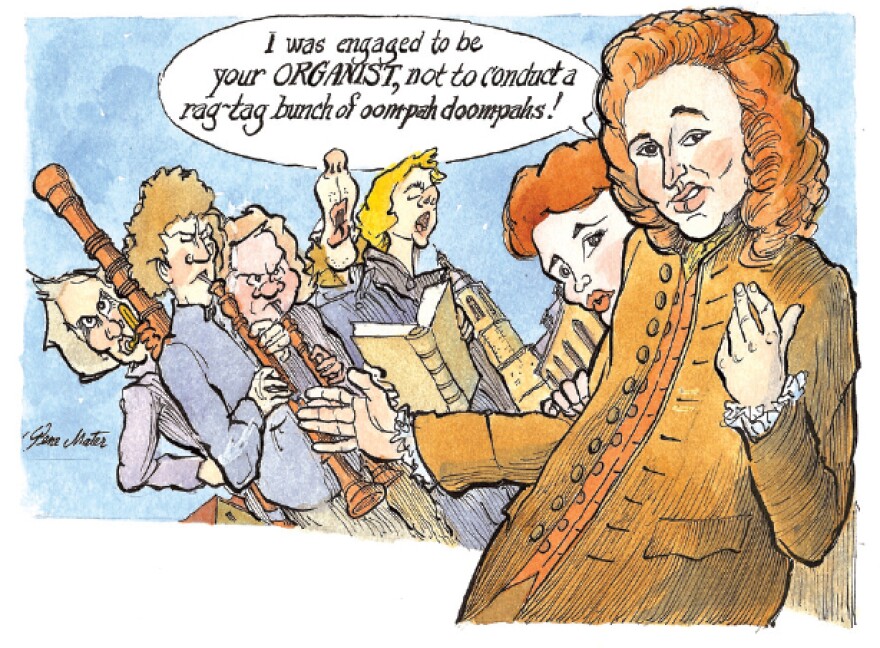 Among the earliest settlers to the new world, those of German origin have made a strong imprint on the Philadelphia area. As WRTI's Jim Cotter reports, an organization that celebrates the history and legacy of Pennsylvania Germans is celebrating a landmark anniversary with a new opera.

The German Society of Pennsylvania was founded even before the United States. Its original mission was to be a resource for German immigrants who were forced to work as indentured servants to repay their passage from Europe. They had been coming for more than a century when the society opened its doors in 1764. And in the years since, they've continued to be influential in the socio-political, economic, and artistic life of the nation. Most particularly, in the history of The Philadelphia Orchestra.
Hardy Von Auenmueller is president of the the German Society. It's 250th anniversary celebrations continue this Sunday with a newly commissioned one-act comic opera featuring the Bach Choir of Bethlehem and Orchestra. Young Meister Bachis based on the story of J. S. Bach's early life. This is not the burly middle-aged family man that is the common image we have of Bach, says the opers'a composer Chuck Holdeman.

A world-premiere performance of YOUNG MEISTER BACH, by Chuck Holdeman with libretto by Bill Bly, is Sunday, March 2nd at the German Society of Pennsylvania in Philadelphia.

BachOpera022414JCLF.mp3
Composer Chuck Holdeman talks about his new opera.