Discover new albums and find out about music, artists, and ensembles here.
Classical Album of the Week: Jasmine Choi's Enchanting Solo Flute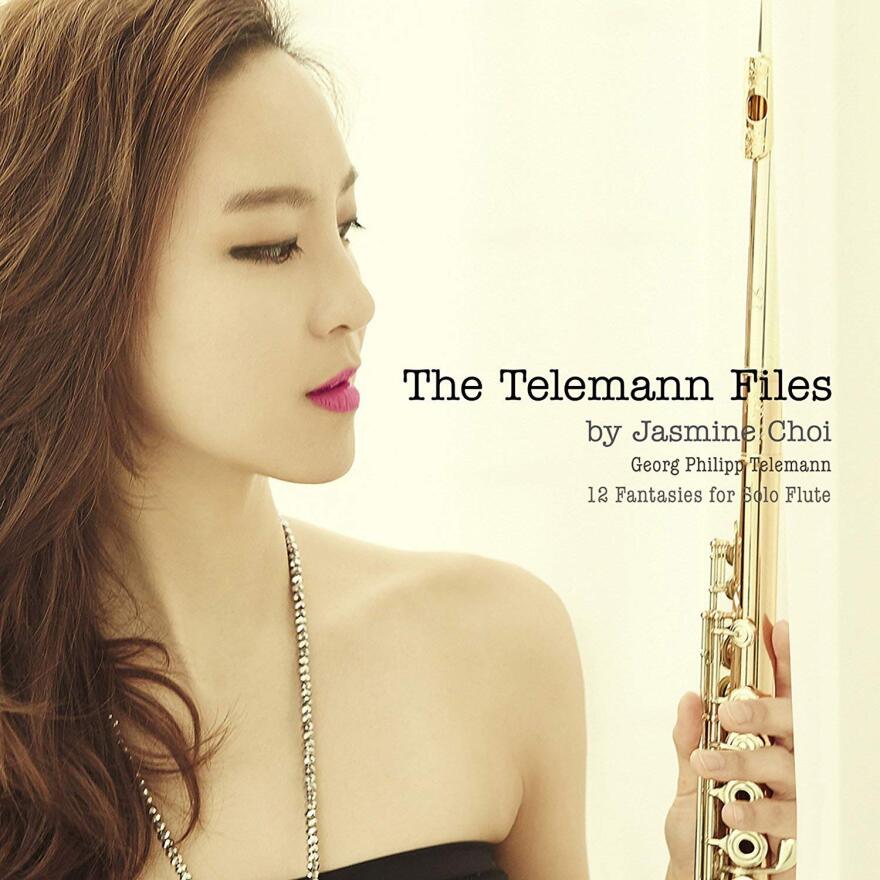 September 3, 2018. When was the last time you heard the sound of the solo flute, without accompaniment of any kind for an entire album? Monotonous? On the contrary, The Telemann Files, with flutist Jasmine Choi captivates the listener from start to finish. Her 2015 release of the complete Fantasias for Solo Flute by Georg Philipp Telemann is our Album of the Week.
Telemann published these 12 fantasias from 1732 to 1733. He was in his early 50s and by that time was a well-established, extraordinarily prolific composer, renowned throughout Europe.
The fantasias are unusual in that the composer wrote contrapuntal (many-voiced) movements for an instrument that can play only a single line at a time. And Choi, who's been referred to as the "goddess of the flute" (Korea Times), masters Telemann's works with elegance, and a disarming sense of simplicity. Her tone adjusts with perfect control to the character of each of these short, multi-movement compositions.
From the lightness and purity of the "Vivace" in Fantasia No.1 , to a dignified richness in the "Grave" of Fantasia No. 12, Choi displays a wide range of emotion within a palette of just-right color. Her vibrato is subtle and her sense of timing spontaneous. Listening to this album, one has the feeling of being out in nature hearing a bird song, or watching the flight of a swallow.
Choi's playing exudes happiness. She dedicates of each fantasia to someone close to her, revealing her personal connections to people, and to the music—from her grandfather, her parents, to her close friends, even to the "love of her life."
The dedication of Fantastia No. 4 honors her two teachers: the late Julius Baker, former principal flute of the New York Philharmonic, and Jeffrey Khaner, principal flute of The Philadelphia Orchestra, with whom she studied at the Curtis Institute of Music. (Choi's local roots also extend to her past participation in the Philadelphia-based Astral Artists mentoring program.)
Of her instructors she writes: "As a young teenage girl who wanted to 'soak' up everything from my teachers, Mr. Baker taught me how to find my own voice when interpreting pieces, while Mr. Khaner led me to become a very disciplined musician; what a golden combination it was! Also they were the ones who gave me endless courage and hope when I suffered from a nerve-related hand injury for six months when all the doctors said I would not be able to play the flute any longer."
The openness expressed in Jasmine Choi's liner notes translates to an openness in her playing of these Telemann fantasias. Recorded by engineer Da-Hong Seetoo in 2014 and released by Austrian Gramophone the following year, The Telemann Files could easily find a place in any collector's heart.