Discover new albums and find out about music, artists, and ensembles here.
Classical Album of the Week: John Williams' Magical Night in Vienna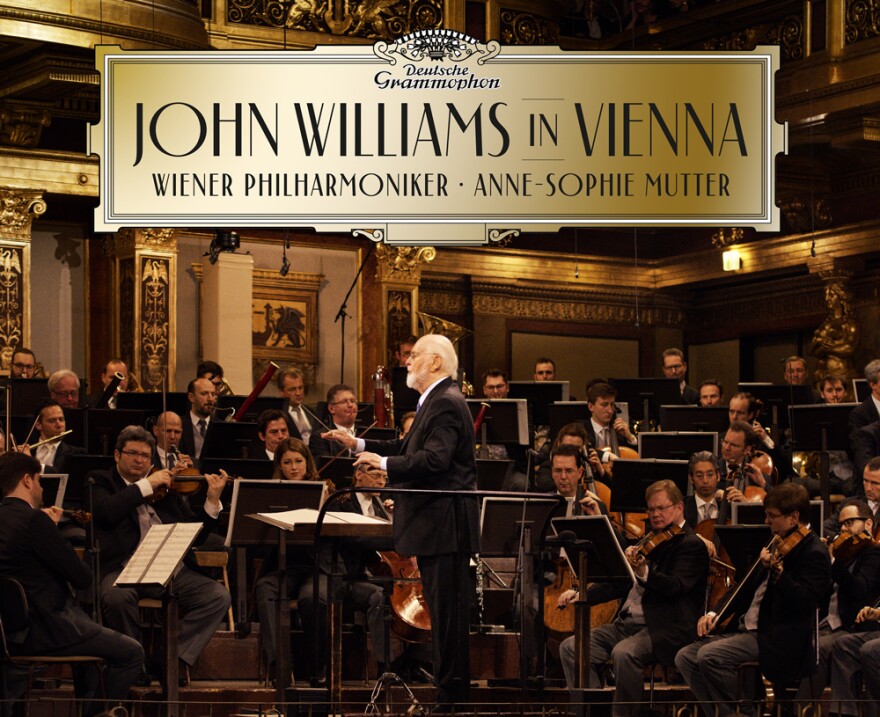 August 31, 2020. "Wow!" That word burst from John Williams' lips at the finish of the Vienna Philharmonic Orchestra's performance of "The Imperial March." It was just one of the orchestra's jaw-dropping renditions of Williams' film music, with the composer on the Musikverein podium, during a concert that Williams called one of the greatest honors of his life. Our Classical Album of the Week, John Williams in Vienna, beautifully captures the magic of that evening.
If you've seen a movie in the last 50 years, you probably know that John Williams is one of America's preeminent film composers. Think of a blockbuster movie from Star Wars to Harry Potter to Jaws to Indiana Jones and it was John Williams' score that helped keep you on the edge of your seat.
He's won almost as many awards as movies and television shows he's scored—five Oscars, three Emmys, 25 Golden Globes and 25 Grammys. Honorary doctorates, a National Medal of the Arts and lifetime achievement awards also round out his trophy shelves. Williams has also written classical music, from concertos to chamber works to solo pieces.
But it was his film music that brought the Viennese audience to its feet when Williams walked out on stage. Many of his greatest hits were performed, from Indiana Jones to Jurassic Park.
Williams was joined by violinist Anne-Sophie Mutter. She performed several versions of film music that Williams adapted especially for her for this concert, including the Sabrina theme, "Hedwig's Theme" from the Harry Potter films .and "Devil's Dance" from The Witches of Eastwick. One piece was conspicuous by its absence in the original program. See Williams explain how it ended up in the concert, as a special request:
And here's the thrilling result of that request:
Although John Williams in Vienna is the WRTI Classical Album of the Week, there will be more opportunities to hear selections from this wonderful album in the months ahead on our daily weekday feature, "Flix@5."