Jazz Philadelphia's Hometown Heroes: Spotlight on Violinist Diane Monroe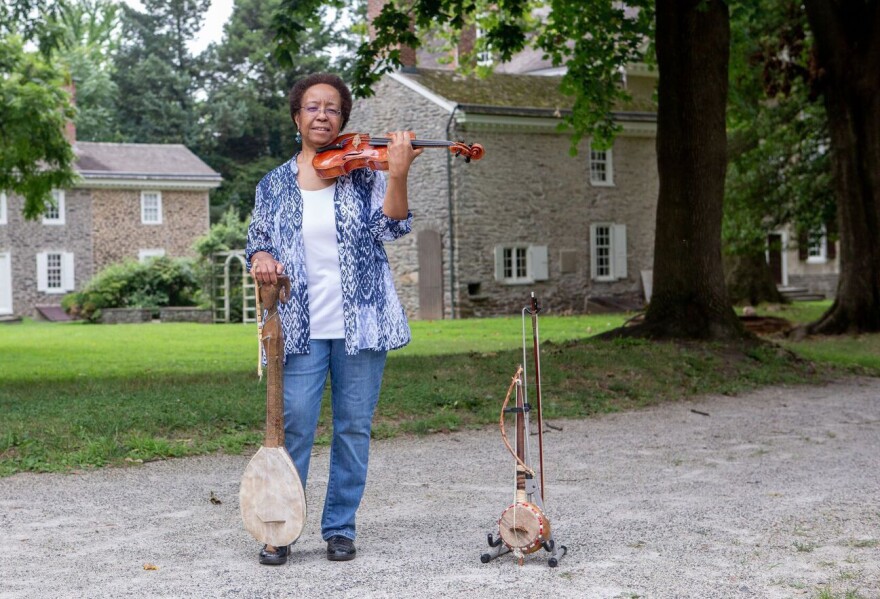 Diane Monroe is a rare gem of a musician whose original compositions and arrangements have garnered accolades from both the classical and jazz worlds, and she continues to bridge the divide. Monroe was recognized in 2018 with both a coveted fellowship and a grant from The Pew Center for Arts & Heritage, which funded her personal 2019 exploration that joins every part of her musical self: Violin Woman, African Dreams.Violinist Arnold Steinhardt, founding member and 1st violin of the famed Guarneri String Quartet, knew Monroe as a student at the Curtis Institute of Music, and called her, "a brilliant violinist whose heart, wit, and intelligence give unforgettable meaning to every performance."
It's deservedly high praise for our hometown hero, who, as a young girl, learned "Blue Monk" on the piano at her uncle's knee at age three, and started classical piano lessons at age four at her pianist mother's urging.
Both were important early mentors who were crucial to Monroe's development; one wanted her to have an improvisational ear and one insisted on an ability to read music easily. Her entire family was musical, from a revered grandfather who played guitar at rent parties to her cousin Howard Carroll, lead guitarist for the famed gospel group the Dixie Hummingbirds.
Monroe always knew she would be a musician and welcomed the challenge to play anywhere and almost any instrument.
In the early 1980s, she played the singer-songwriter circuit in town on guitar with bassist Steve Beskrone and recorder player (and biology professor) Joel Levine, then got her first paying jazz gig on violin with the Max Roach Double Quartet in 1985 when the legendary bebop drummer brought the ground-breaking, jazz/classical Uptown String Quartet (of which Diane Monroe was a founding member) under his wing. Both Max Roach and the Uptown String Quartet catapulted the violinist into major concert halls and key festivals around the world.
She's been featured at the prestigious Mary Lou Williams Women in Jazz Festival at the Kennedy Center and has won numerous awards for her virtuosity. But it would be a mistake to pin this musician down. How often does someone from Philly end up on the soundtrack to Tom Hanks' film about Fred Rogers, and in the movie Music from the Heart with Meryl Streep?
This West Philly High, Curtis, and University of the Arts graduate is now a bona fide Philadelphia jazz treasure, performing and recording with ensembles led by jazz saxophonists Odean Pope and Bobby Zankel and in small groups with vibraphonist Tony Miceli, Reggie Workman, Monnette Sudler, Tom Lawton, Uri Caine, and Jim Ridl, including her own—the Diane Monroe Quartet.
And she is quick to acknowledge the community that nurtured her every chance she gets. "Philadelphia is unmatched," said Monore. "This community includes legends who have shaped the entire jazz culture. I am so grateful to not only be involved in many ways, but also to be surrounded by the incredible musicians (and audiences!) who remain in this city, and who continue to create and teach me how to trust, study, and honor our Philadelphia jazz legacy."
*******************