Sweet Music for Sweethearts on WRTI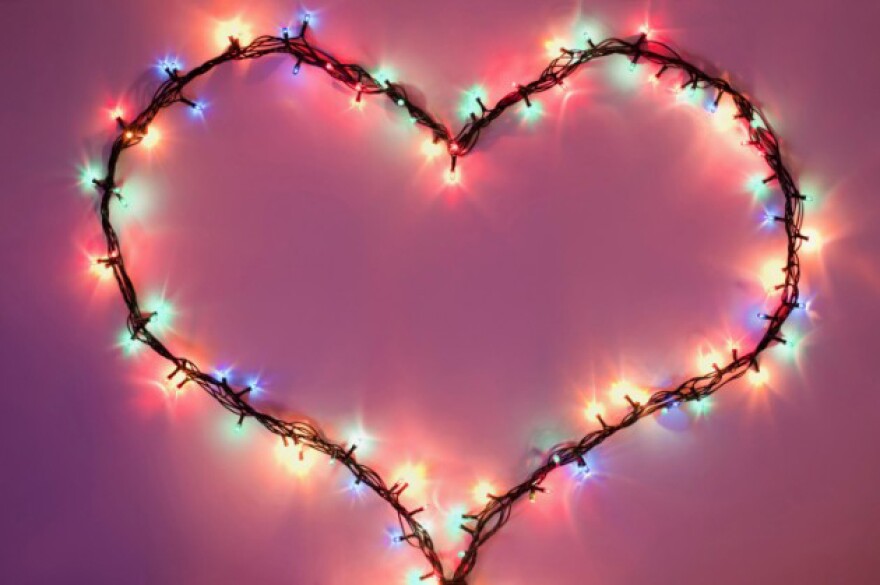 A sweet weekend of romantic music is planned for all of our listeners...so get ready! We're warming up for Valentine's Day on Friday, just after 12 noon. Jack Moore will bring you Romance for Cello, Harp and Strings by Hungarian composer Leo Weiner, Rachmaninoff's ultra-romantic Piano Concerto No. 3, and Pablo de Sarasate's virtuoso Fantasy on Gounod's Romeo and Juliet for violin and orchestra.
Jill Pasternak continues spreading the love at 2 pm with Prokofiev's moving music from the Romeo and Juliet ballet. At 4 pm, she brings you Bernstein's Dances, from his own interpretation of Romeo and Juliet - West Wide Story. The love scene from Berlioz'sRomeo and Juliet follows at 4:30 pm.
What could be more romantic than a jazz weekend getaway for two at the Berks Jazz Festival? Enter for your chance to win this package from Friday at noon to midnight on Sunday.
Since we are giving away a Berks Jazz Fest getaway for two this weekend, Jeff Duperon will kick off the jazz portion of our Valentine's Day weekend on Friday night with a bit of a traveling theme. Whether you and your sweetie are thinking, "Fly Me to the Moon," because the winter doldrums have confined you to the indoors, or you have dreams of moving to Key Largo, this music will warm your soul as we ease into the holiday. Enter the Berks Jazz Fest Contest here.
Saturday morning, Rolf Charlston brings you Svendsen's Romeo and Juliet in the 8 am hour, followed by The Love for Three Oranges, by Prokofiev. At 9, it's The Fair Melusina by Mendelssohn, the overture about the fair lady who marries a knight, but doesn't tell him she's a mermaid. Tchaikovsky's Romeo and Juliet is next, then Hamlet and Ophelia together just before 10, in the symphonic poems of MacDowell.
Jeff Duperon will take the mic again on Saturday to bring you an evening of classic love songs, past and present. In each set, Ross will play a classic love song, and follow each song with a more recent arrangement of the same tune. You and your Valentine will take a sentimental journey with tunes such as, "A Kiss to Build A Dream On" (the Louis Armstrong classic, followed by Beegie Adair's version) and "Candy" (Lee Morgan's version, followed by Ernestine Anderson's).
Wake up Sunday morning at 9 am to Bob Perkins bringing you his own brand of timeless romance to celebrate the holiday of love. You'll hear some Johnny Hartman, Miss Dee, and Lady Day.
Finally, wind down your Valentine's weekend with the Academy of Vocal Arts' presentation of Puccini's La Boheme, Sunday at 3 pm. Sending love and sweet wishes to all of our listeners...Happy Valentine's Day!