Q & A with Trumpeter Terell Stafford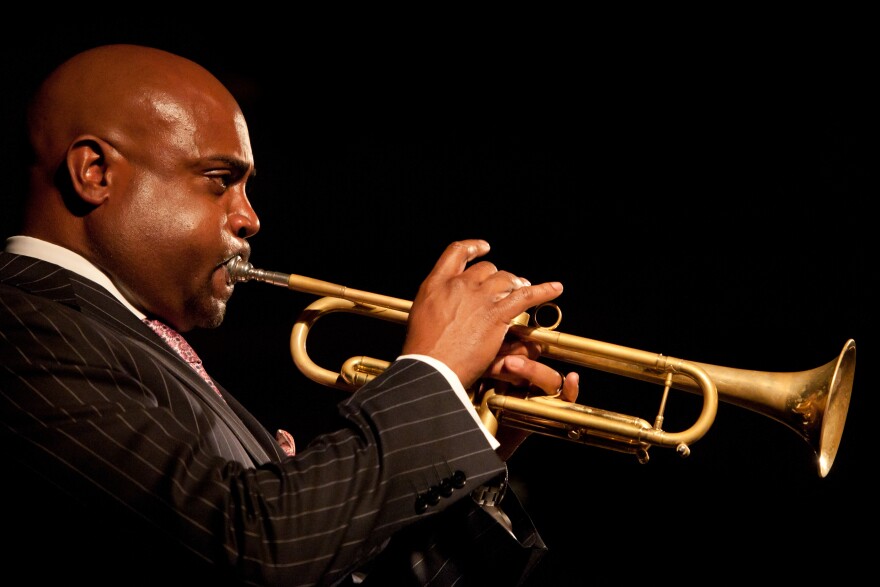 WRTI's Maureen Malloy recently had a chance to sit down with trumpeter Terell Stafford at the WRTI studios. Stafford is the Director of Jazz Studies and Chair of Instrumental Studies at Temple University, founder and band leader of the Terell Stafford Quintet, and Managing and Artistic Director of the Jazz Orchestra of Philadelphia (JOP). He's also a thoughtful, articulate, and humble spokesperson for jazz performance and education.
How did you manage to get Benny Golson to agree to perform with the Orchestra?
The Jazz Orchestra of Philadelphia has done quite a few important performances since it started 2 years ago. Is the momentum starting to reflect the vision you had at the beginning?
jop_education.mp3
Terell describes the educational experiences the Orchestra has provided, and plans on providing.
The jazz scene is full of camaraderie. How much have resources like public radio affected your career?
terell_funder.mp3
Terell Stafford explaining the importance of the Philadelphia jazz support system.