VISIONS OF ARCADIA at the Philadelphia Museum of Art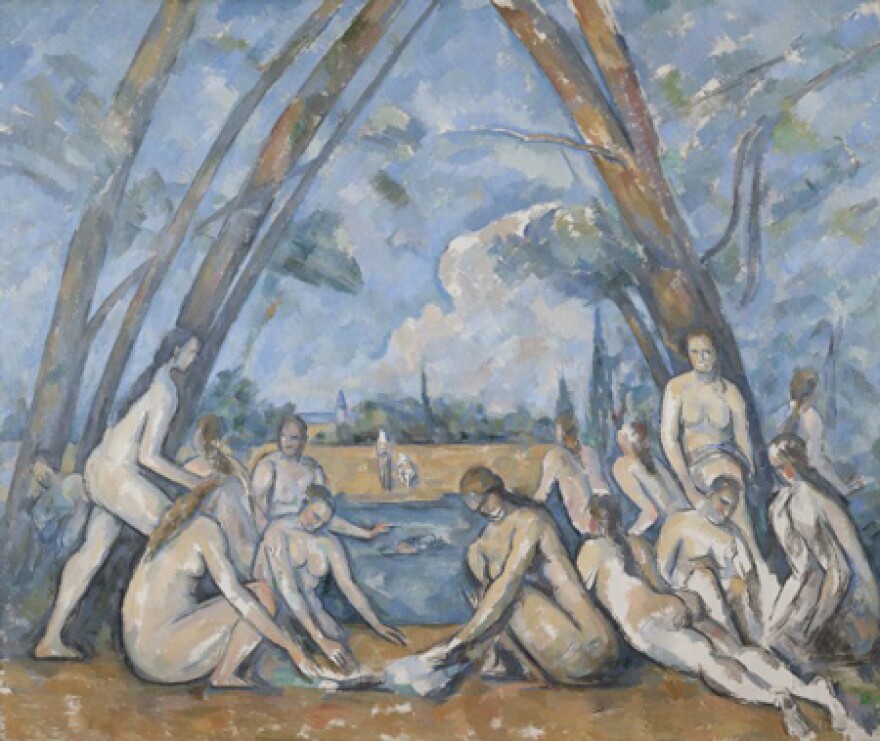 WRTI's Susan Lewis explores how the idea of "utopia" captivated the imaginations of early 20th-century artists, as the Philadelphia Museum of Art opens its new exhibition: Gauguin, Cezanne, Matisse: Visions of Arcadia.
At the heart of the show are three monumental canvases, each an acknowledged masterpiece and each, in its own distinctive way, a powerful response to the Arcadian tradition: Paul Cézanne's enigmatic The Large Bathers; Paul Gauguin's Where Do We Come From? What Are We? Where Are We Going?; and Henri Matisse's Bathers by a River.
The exhibition runs from June 20 - September 3, 2012.