The Philadelphia Orchestra In Concert on WRTI: Yannick Conducts Works by Tan Dun and Rachmaninoff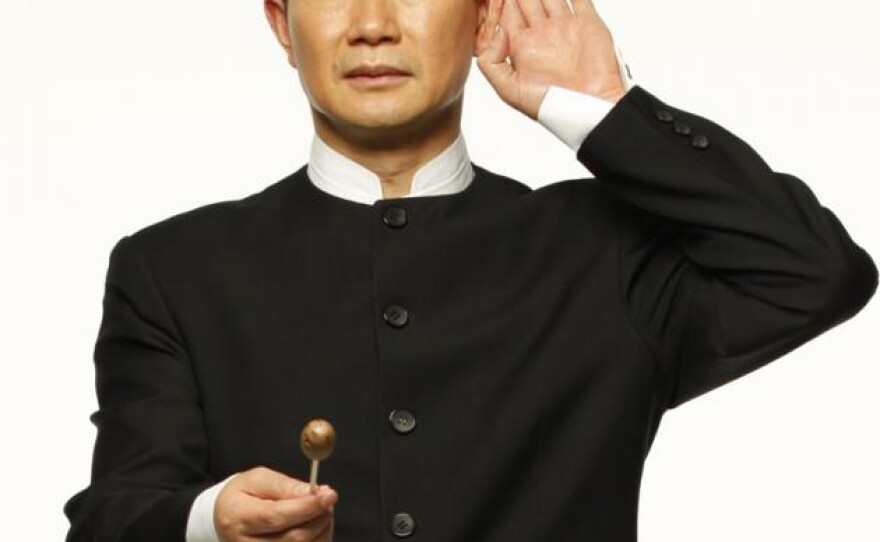 Composer Tan Dun
Courtesy of the artist
Join us on Sunday, January 31st at 1 PM on WRTI 90.1, and Monday, February 1st at 7 PM on WRTI HD-2 for a Philadelphia Orchestra in Concert re-broadcast from 2013. Two works written for the Orchestra are on the program: Tan Dun's Nu Shu, The Secret Songs of Women, and Sergei Rachmaninoff's Symphonic Dances.
More about Tan Dun's 13-movement, multi-media work for harp and orchestra.
PROGRAM:
Tan Dun: Nu Shu, The Secret Songs of Women
Elizabeth Hainen, harp
INTERMISSION
Sergei Rachmaninoff: Symphonic Dances, Op. 45
Yannick Nézet-Séguin, conductor
Gregg Whiteside, host
HainenPOAComissionInterview.mp3
Harpist Elizabeth Hainen talks backstage with Jim Cotter about the Tan Dun commission.