This is How Lara Downes Is Expanding The Classical Canon with Works by Black Composers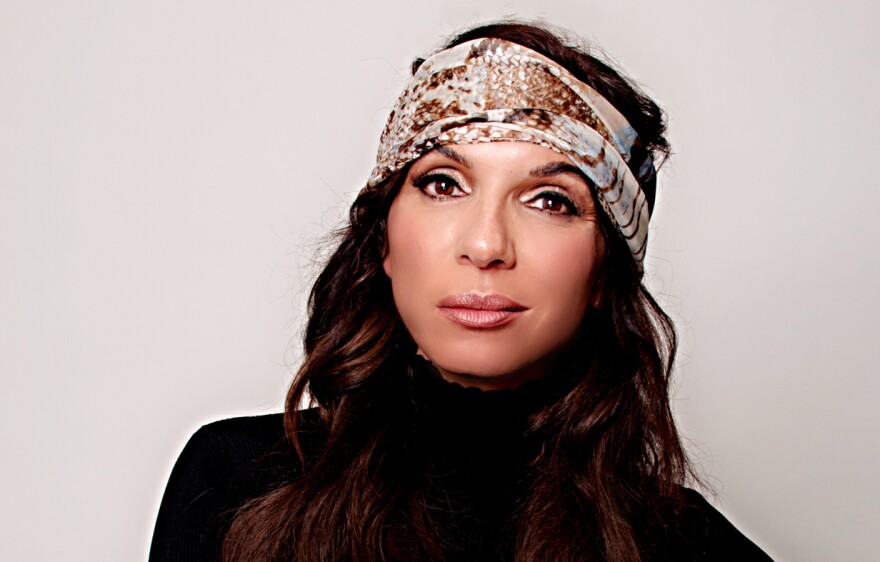 A visionary with seemingly boundless energy, pianist Lara Downes is clearing new paths in the classical music landscape, expanding minds and spurring social change.
Lara's latest adventure–an ambitious new recording label, Rising Sun Music—is releasing a steady stream of downloadable digital recordings of newly recorded works by Black composers.
Much of the music in this project has been sitting in manuscript form in libraries and archives for decades; there are also new compositions. Rising Sun Musicreleases a new electronic album with a specific theme each month. The goal of the project is to "open our ears" to a tradition that Lara has discovered "is deeper and broader than most of us knew."
It's a tradition that includes increasingly familiar names like William Grant Still, Eubie Blake, and Florence Price, but also less well-known composers such as Nora Holt (1885-1974), a singer and music critic who wrote more than 200 compositions, Betty Jackson King (1928-1994) whose works include operas, choral and organ music, and people writing now, such as Nkeiru Okoye, composer of the 2014 opera Harriet Tubman: When I Crossed that Line to Freedom.
Just a few weeks old, Rising Sun Music is already garnering widespread attention.
Discovering the untold musical story of America
Growing up, Lara always wanted to be a pianist—but at one point she also thought of becoming an archaeologist. "I feel like I'm getting to do a bit of that now," she says happily.
The child of a Black Harlem-born father and a Jewish mother from Ohio who met as civil rights activists, Lara was born in 1973 and grew up in San Francisco, studying piano and absorbing a rich combination of traditions. After her father died, she moved with her mother and sisters to Europe in her teens to study the Western classical canon; she returned to the U.S. at 21, eager to learn more about herself and America's social history, music, and traditions.
Lara has long been researching the many facets of American music and how it reflects our complex culture, and creating albums that tell stories about her discoveries. In recent years, 2016'sAmerica Again explored what it means to be an American; Holes in the Sky, released in 2019, focused on the contributions of women; and 2020'sSome of These Days, gathered music about persevering through difficult times.
Looking for "the bigger picture" of American music, she wondered "Where were the women? Where were the composers of color? These were questions that were in my mind a long time ago. And it's been a long and fruitful search."
It's been a search that's led her to new collaborations and projects, including AMPLIFY with Lara Downes, her current video interview series on NPR Music, where she talks with Black artists about their artistic journeys and visions for the future.
Florence Price as a doorway to a vast musical landscape
Discovery of the enormous body of music that prompted the creation of Rising Sun Music was an epiphany for Lara. "I had no idea how much music there was. I found one piece of music by Florence Price years ago and that's why I'm here." This is it:
Lara's dive into the music of Florence Price led her to other Black composers, who led her to still more composers and more manuscripts, in archives and libraries. She realized that illuminating the range and breadth of this musical heritage required something more than folding individual works into other storytelling projects. She wanted to celebrate the richness of this tradition.
"This missing piece has been the recordings," she says. "We can know about [the music] but it's a world of sound, and if we can't hear the music, we can't care about the music."
"I felt like the appropriate thing to do was to create a designated space. So Rising Sun Music is recording and releasing music that's not been recorded before, not been heard for so many years, music that goes back 200 years, and music that goes forward to the present day."
The rich sound of Black music written for the concert stage
While we're used to hearing different cultural ideas in other genres of American music, concert music also has that blend of influences, she says. "The music that came from African American spirituals and jazz —all of these things are constantly connecting and colliding. I'm not sure we fully embraced or understood that when it comes to concert music. This body of work [to be released through Rising Sun Music] makes that perfectly clear."
Lara met with me on Zoom from her home in California to share the inside story of pulling this project together:
Rising Sun Music, which takes its name from the lyrics to "Lift Every Voice and Sing," launched at the beginning of February 2021. Its first theme, "Remember Me to Harlem," tells a story of the vital hub that Harlem was for so many musicians and composers during the Harlem Renaissance.
Recorded commentary can be downloaded to provide context for the music. "All kinds of connections and stories pop up and surprise me," says Lara. She points to the piano arrangement of "Love Will Find a Way," from the all-Black Broadway show, Shuffle Along, by Eubie Blake.
I had no idea how much music there was. I found one piece of music by Florence Price years ago and that is why I am here. -Lara Downes
"The next track on the EP is by William Grant Still for oboe and piano. Guess who played the oboe in the pit for Shuffle Along?" she says. "William Grant Still! There are all these places where the stories and the music come together and I love that. It pulls us all in."
Lara plays solo piano in Benny Golson's Classical Dreams and Eubie Blake's "Love will Find a Way;" and joins with oboist Titus Underwood for William Grant Still's "Song for the Lonely," and with bass-baritone Davone Tines for Margaret Bond's "When the Dove Enters In."
March's theme of "Phenomenal Women," includes Nora's Dance, by Nora Holt, a premiere of Florence Price's Andante con Espressione, performed by Lara and violinist Rachel Barton Pine, a Margaret Bonds song, "What Lips My Lips have Kissed," with text by Edna St. Vincent Millay sung by soprano Nicole Cabell, and a piano transcription of Peace of Mind by Hazel Scott.
"The great Hazel Scott, who we know as a jazz pianist and actress and singer, and legendary beauty, was classically trained, and that's where her heart was."
April celebrates the end of winter with "Spring Fever," featuring music by Betty Jackson King, Nkeiru Okoye (commissioned for the series), H. Leslie Adams and Alvin Singleton.
Lara says a goal is to awaken us "to the fullness of this sound, and to clear this up for the next generation, so that there's a broader feeling of belonging and community around this music. I want all the little kids who are just picking up their violins and sitting down at the piano to understand that this music is part of their heritage."