Live Video from the WRTI Performance Studio: Jazz Pianist Lafayette Gilchrist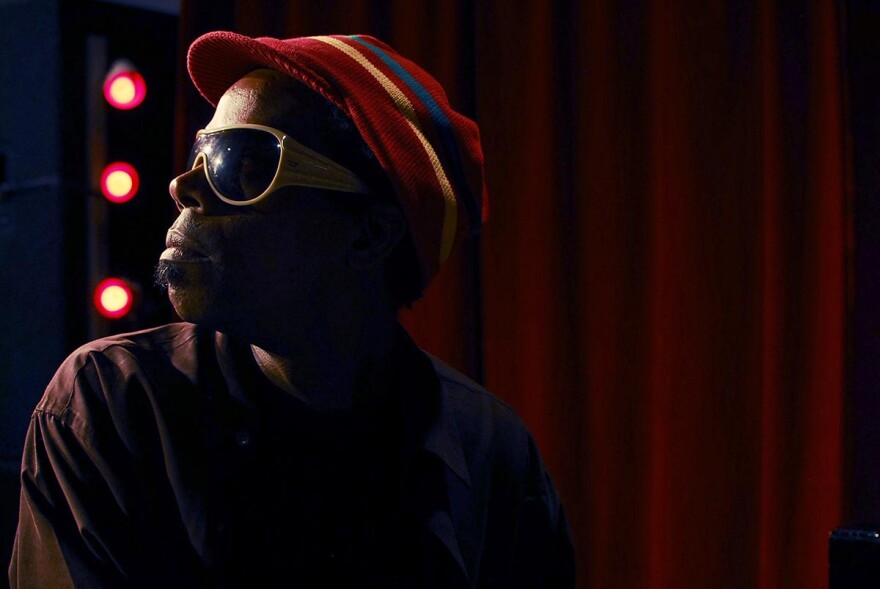 Pianist Lafayette Gilchrist's music can be heard on several HBO series, including The Wire, Treme and The Deuce. He's the 2018 winner of Baltimore's renowned Baker Artist Award for music and longtime pianist for saxophonist David Murray.
Gilchrist visits with J. Michael Harrison in the WRTI Performance Studio in this video below on July 25th, prior to his @exuberance debut that evening.
After spending the first 17 years of his life in Washington, D. C., Gilchrist is now one of Baltimore's favorite sons and gifted jazz musicians. He was selected as a "Local Legend" by Baltimore Magazine in their "Best of Baltimore" 2017 issue. Baltimore's City Paper chose his New Volcanoes its Best Band that same year. That being the case, Gilchrist's musical career started much later than many who pursue the craft.
It wasn't until the summer before college, when he wandered into an empty recital hall and sat down at the keys on a whim, that he ever touched a piano.
"It sounds like a fairy tale," he recalls, "but it's the truth: I wandered into the recital hall and saw this 9-foot Steinway grand piano on the stage. Nobody was around and it wasn't locked up, so I stepped on the sustain pedal and started playing sounds. When I came off the pedal the sounds disappeared, and that's how it started."
Gilchrist leads the genre-defying ensembles the New Volcanoes and the Sonic Trip Masters All Stars. Along with bassist Mark Formanek and drummer Eric Kennedy, he's a member of the adventurous collective trio Inside Out.
Fifteen releases in, he's celebrating the recording, Dark Matter. His writing and playing continue to invite critical acclaim. Of his efforts, critics say:
"Lafayette Gilchrist has dug deep into [jazz piano] history...he's tapping into jazz's spiritual, historical and cultural roots. He's and old soul at ease in the modern world." - Kevin Whitehead, NPR
"Gilchrist's writing weaves together old-school funk rhythms with hip-hop cadences and raw street beats...his melodic sensibility embraces the esoteric angularity of Andrew Hill and Sun Ra as much as the emotional directness of the blues." - Troy Collins, All About Jazz