Chris' Jazz Café, Legendary Philly Music Venue, Pivots with Launch of High-Tech Livestream Events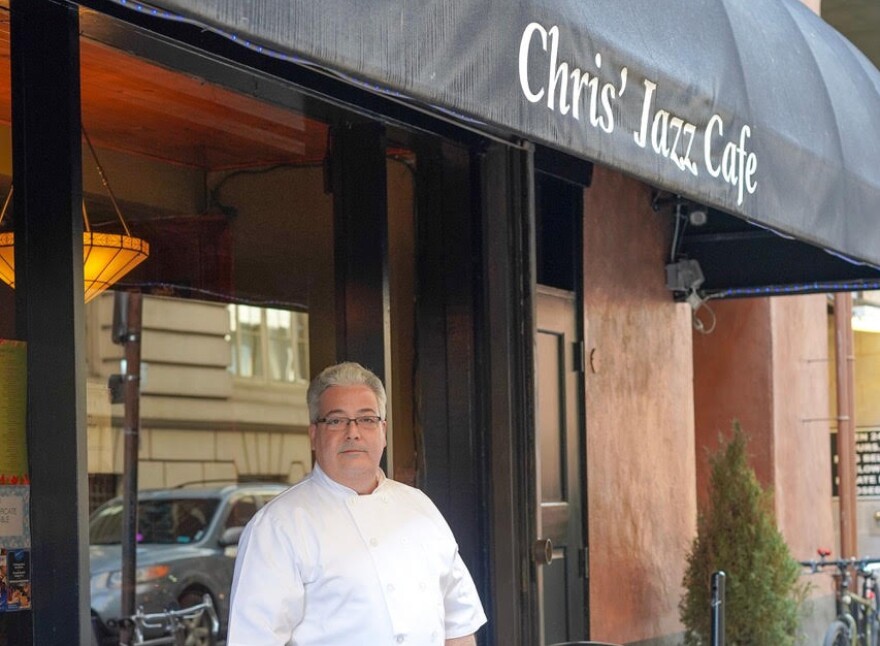 When Center City Philadelphia's Chris' Jazz Café closed its doors in March because of the Coronavirus, the world-famous venue was already a couple of months into a quiet revamp, offering live streaming performances as a natural option for its patrons.
As the pandemic forced millions of Americans to isolate in their homes, thousands of artists found themselves experiencing unemployment or financial loss. To become a sustainable business that caters to the needs of performers' and jazz lovers, Chris' relaunches in August with a series of livestream shows.
"We started this project in January, doing live streaming from the club as an add-on to people who couldn't come and see the show," recalled Chef/Owner Mark DeNinno. "When COVID hit, we said, 'Hold on, let's rethink this because this will be the future for a while.' So that's when we decided to go whole hog on this and spend the money that you need to spend to get it to look like that."
Thus, a $25,000 investment and hundreds of hours of labor poured into Philly's go-to jazz destination has resulted in the transformation of the stage and a portion of the venue into a [oh, this portion is for the tech geeks in the audience] "state-of-the-art, high tech performance space complete with: a new lighting grid; four remote-controlled HD cameras with state-of-the-art pan, zoom and tilt features; Dante software for the audio network (no conversion from digital to analog and back which means viewers will get crisp, quality sound); new switcher and mics."
DeNinno added: "Unlike many other live streams, where a static camera focuses on stage, for viewers watching at-home it will feel like they are experiencing the show from the club as we'll utilize a multitude of camera angles, shots and effects."
As businesses impacted by the COVID-19 pandemic adjust, so will the overall creative community, assessed bassist Mike Boone after performing in a couple of the Chris' Jazz beta sessions.
"I think we've lost the audiences in terms of the big social gatherings or the small intimate nightclubs, as you can see, this is the new norm," Boone noted. "Fortunately it's to the point where at least the musicians in the band can play in the same room...I think every club that had music, if they want to have music, has better get this equipment to live stream because they're not going to be able to have the audience that they used to have."
The first two live streaming shows are fundraiser concerts for Pat Martino.
The renowned Philadelphia-based jazz guitarist has been very ill and hasn't been able to work for almost two years.
"Pat's condition is not improving, and his financial situation is dire. But his outlook remains upbeat and inspiring, which is one of his endearing qualities," said his longtime manager Joe Donofrio in a statement.
Chris' Jazz Café livestreaming series kicks off Saturday, August 1st and August 8th with two Pat Martino fundraisers, free for anyone to attend virtually with promo code PHILLYJAZZ.
Shows start at 8 PM and cost $5. Ticket and payment information can be found here.
Here's one of Pat's last performances at Padova Jazz Festival in Italy:
-cE2IM